Let's Explore
Lahore with us
Get to know about the lost Lahore before your friend does!
Let's take Lahore to the next level & make new memories.
Your daily time, comfort and money matter to us, we are here to make your life easier.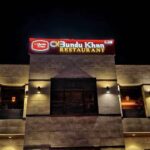 Bundu khan is the family restaurant in Lahore, Pakistan. Bundu khan is very famous because of its food...
Lahore, PK
7:36 pm, May 23, 2023
37°C
Wind: 15 Km/h
Pressure: 1002 mb
Visibility: 4 km
Sunrise: 5:02 am
Sunset: 6:56 pm
Ready to Grow Your Lost Business?
Find the best solutions with us We believe in you & always ready to help you.